Kit-Kat and AfterAlt are disqualified [UPDATED]
The referee panel of StarLadder and PUBG Corp. considered two cases of violations that were recorded during the qualifiers for PUBG Europe League in the Europe: East region. It was decided to disqualify teams Kit-Kat and AfterAlt, while a team ToxicPlayers needs to replace one player.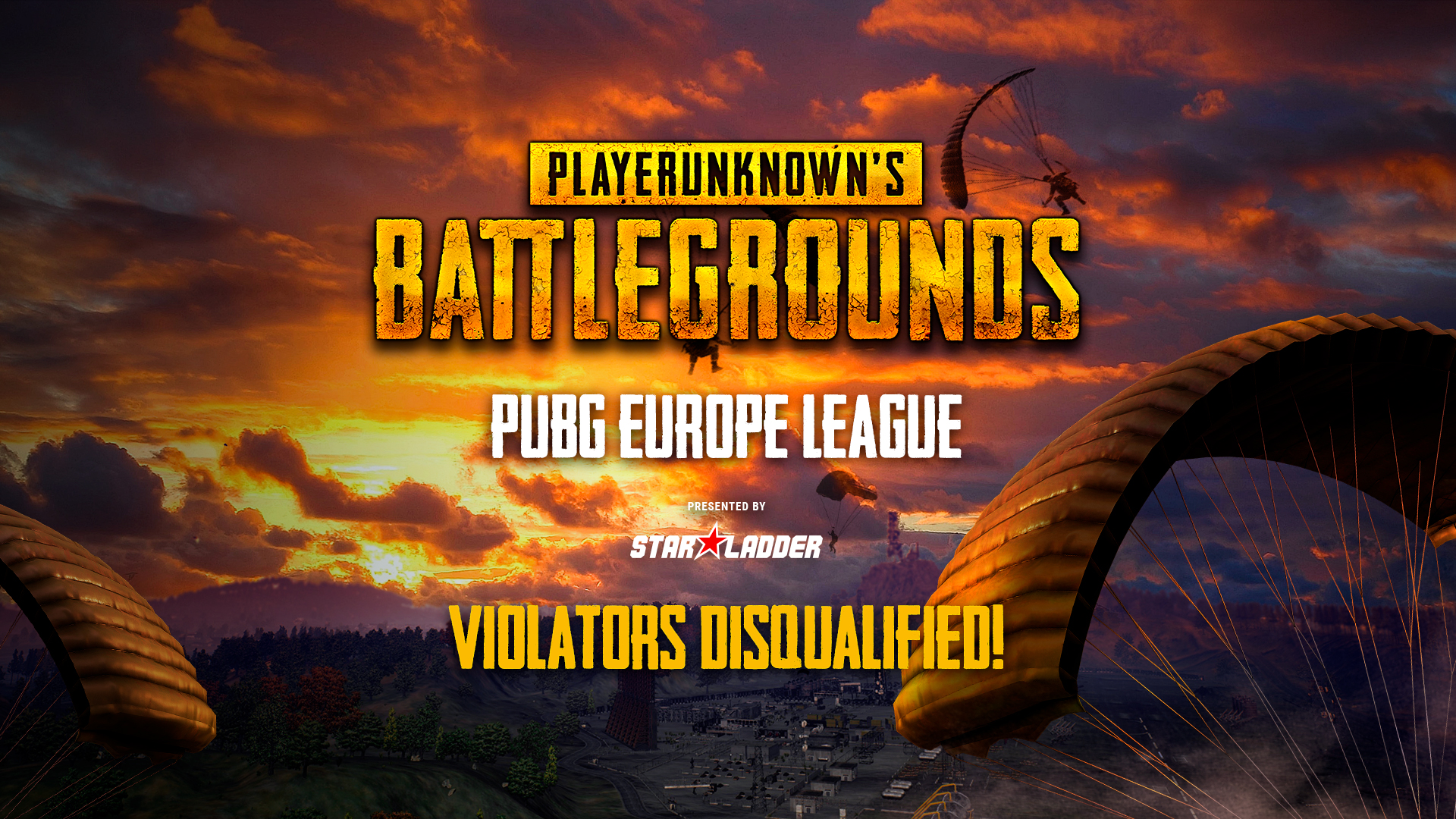 According to the facts provided, the referee panel found the charges against Kit-Kat and AfterAlt teams sufficient. Both teams were disqualified for 3 months from all StarLadder and PUBG Corp. tournaments, and their qualifier's results were annulled. Instead of Kit-Kat, the LAN Qualifier for PEL will be attended by XO4Y_FNCTAWEK, who secured the 8th place in the overall standings, immediately after AfterAlt had been disqualified.
Nevertheless, we believe that the teams will draw conclusions from the situation and we are ready to allow them to participate in the upcoming series of tournaments PUBG Open League, the winners of which will receive an invitation to the Contenders League.
A ToxicPlayers player with a nickname dangerousPelmen was disqualified due to a ban of one of his PUBG accounts. At the same time, the ToxicPlayers team still has the opportunity to replace him in order to save their place in the LAN Qualifier.
Recall that together with the start of closed qualifiers, we declared an amnesty for previously disqualified players from the StarLadder tournaments. We look forward to their prudence and give them a second chance to take part in the most significant league in Europe.
[UPDATE]
Due to the visa issues XO4Y_FNCTAWEK team have to skip the LAN Qualifier. Team Alpochinki will replace them. Alpochinki earned 9th place on the final stage of the Europe: East qualifiers and became the next contender for a place at LAN Qualifiers after Kit-Kat, AfterAlt and XO4Y_FNCTAWEK.